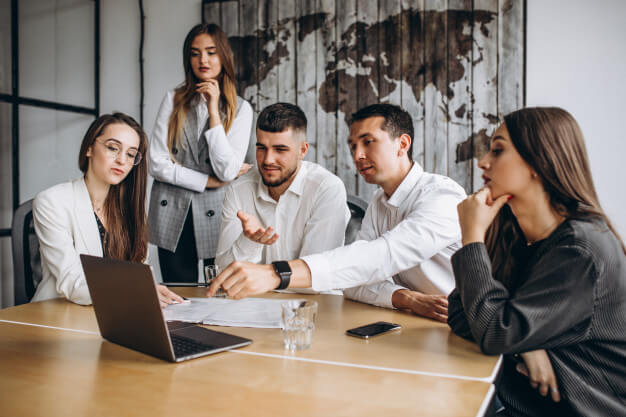 Company Overview
Turning Point Studies Consultants (TPSC), founded in 1993 and is part of today, stand on the firm credence of being an expert consulting group, headquartered in New Delhi. It was incorporated in 2001 by the Registrar of Companies Delhi and Haryana, Ministry of Corporate Affairs, with an aim to assist students from India for higher education abroad. Expanding its presence all over India, TPSC has pioneered the concept of educational counseling in Northern India and currently manages the marketing and representation of over 400+ accredited Universities and Educational Institutes worldwide.
TPSC is a leader in international student placement services. For more than 28 years, TPSC has played a significant role in the education industry. During this time, Turning Point has counseled thousands of students for placement in quality institutions in Australia, the United Kingdom the United States of America, Canada, New Zealand, Singapore, and European countries.
TPSC is one-stop-shop for specialized international solutions. With a bouquet of comprehensive and integrated services that bridge the gap between Students and Universities, everyone is guaranteed the best. Be part of the global education buzz and watch the world of opportunities unfurl before you. Our specialized international solutions encompass education abroad services.
TPSC is providing personalized consultancy to students at all stages of education from school to university level and has recruited thousands of students from different countries worldwide. TPSC is the center where our trained and qualified counselors advise students following their educational background, aptitude, and aspirations. Our services are available in India
The directors and counselors are not just trained but have also visited several Institutes to provide our students with authentic information. To make the process comprehensive, we also refer to our past students. Our team includes visa facilitators who are reputed for their expertise, and their success rate speaks for itself. The counseling is personalized, and where requested, assistance is also provided with information on an educational loan and other allied progressions.
Apart from being the best study abroad consultants, TPSC has been involved in English language teaching since 2009 under the name and style of The English Club and runs English language institutes in Delhi, Karnal, Yamuna Nagar, Kurukshetra, Kaithal, Hisar, Chandigarh Jalandhar, and Salem.